In simple terms loan sharks are companies that often borrow money from formal microfinance institutions and then lend this money to poor borrowers who do not qualify for these loans with the institutions due to bad credit history. 
They make money by charging very high interest rates and fees. One is often tempted to seek the services of a loan shark in the face of unexpected financial need and the loan sharks are all too available.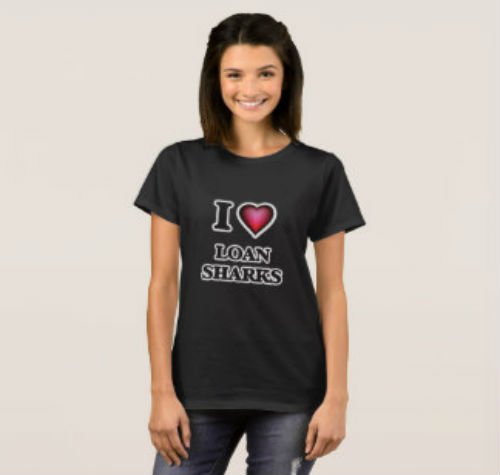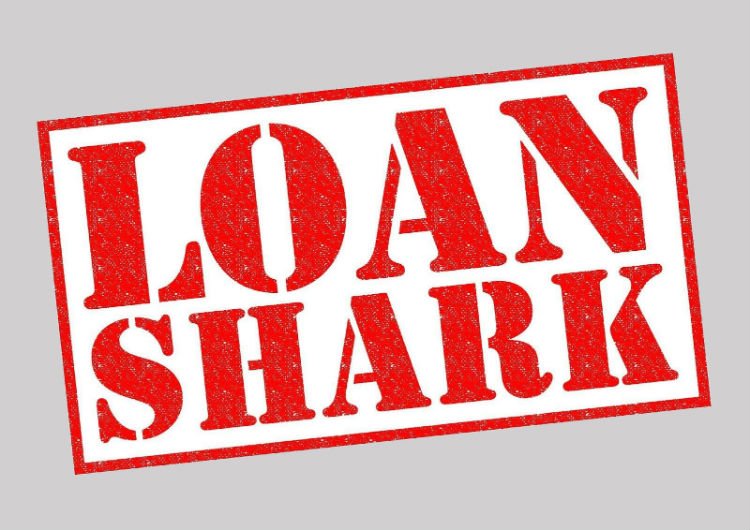 A loan shark, also known as a Fringe Lender, Third Tier Lender or Payday Lender is a person or institution that lends money and charges extremely high rates of interest and fees. They also have strict terms of collection in case one defaults and typically operates under illegal conditions.
WHY ARE THEY CALLED LOAN SHARKS?
The term shark depicts the predatory nature of a shark in that these types of lenders normally take advantage of desperate people in need of money. They loan them with money minus the long procedures and requirements from formal lenders but unknowingly to them, it comes with a lot of hidden charges and high interests and cruel measures to recover the money once one is unable to honor the loan.In the modern world, these types of lenders ply their trade on the internet
HOW DO LOAN SHARKS COLLECT MONEY ?
Loan sharks often use methods such as blackmail or criminal activity to collect their money upon failure to pay by the borrowers. They could also resort to repossessing your personal items. Loan sharks have become a feature of the criminal underworld. It is best to avoid a loan shark for your financial health and peace of mind.
Some of the cruel methods loan sharks use in New Zealand is retaining their customers ATM cards and pin numbers in order to access their accounts whenever payments fall due.
Other methods are to run a name and shame page in the local dailies complete with photographs of customers behind in their payments and a caption explaining what the loan was for. Customers apparently agree to the mugshot and newspaper placement as a condition of their loan.
Loan sharks often charge interest rates as high as 800 % p/a and sometimes even higher. They also levy a fee as penalty for every day the loan remains unpaid. In addition to that, loan sharks also charge monthly account keeping fees and payment protection insurance. Most of these charges and fees often remain unknown to the borrower at the time of acquiring the loan.
HOW TO TELL A LOAN SHARK FROM A LEGIT LENDER ?
Unlike legit lenders, loan sharks do not adhere to The Financial Markets Conduct Act 2013 hence will not have a credit license from the Financial Markets Authority. The will also offer fast and easy access to funds with applications being processed online and will typically take as little time as an hour.
Loan shark practices trap people in a debt cycle because the lower your income the more regularly financial crisis hits you.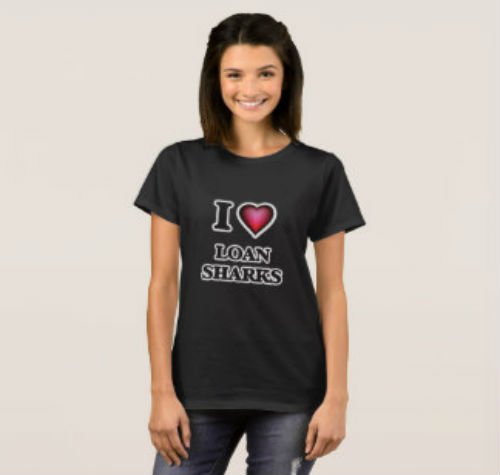 HOW DO LOAN SHARKS WORK IN NEW ZEALAND?
The loan shark business is booming in New Zealand judging from their increasing number on the streets and adverts in the local newspapers. This is due to New Zealand's addiction to credit.
In most parts of New Zealand, loan shark businesses are lined up offering Instant Cash, Quick Loans $20 to $100, Use your TV, Stereo as Security, No Credit Check, and Easy Terms.
HOW LOAN SHARKS GET AWAY WITH CHARGING HIGH INTEREST RATES ?
While banks depend highly on their reputation to keep customers happy in the very competitive market, loan sharks have few constraints and comebacks on their reputation. The laws governing how citizens access credit facilities and how much interest and fees is to be charged on loans is also very ambiguous hence it is easy for the loan sharks to get away with a lot of unscrupulous activity.
GOVERNMENT ON LOAN SHARKS
However, there has been a lot of effort from the government of New Zealand to bring some control to the menace that is loan sharks. There are plenty of changes to the Loan shark law that will take effect in 2020. 
WHO CAN BECOME A LOAN SHARK ?
Unfortunately, anyone can set up as a money lender as there are no limits apart from market forces on their charges.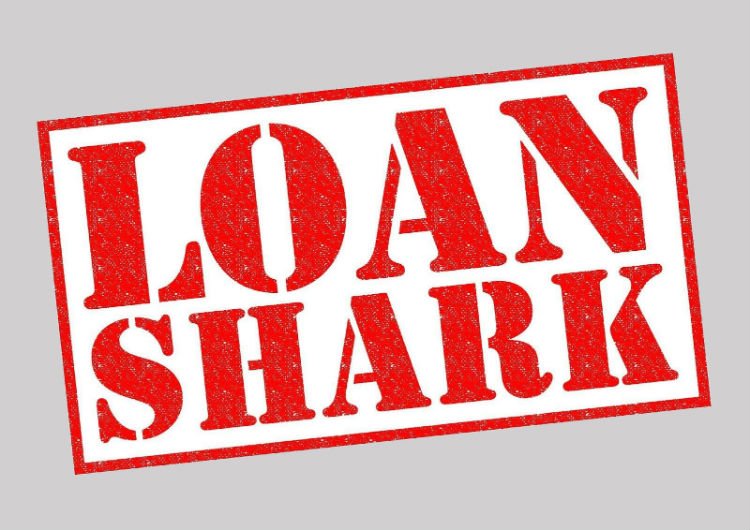 HOW TO GET LOANS FROM LOAN SHARKS IN NZ ?
Loans from loan sharks are designed for short term use only and will come with high rates and fees.When applying for a loan make sure to read the fine print and find out the total cost of the loan and rates before applying for the loan online.You should do your research and find the best lender with the best rates.
15 STEPS TO GETTING A LOAN FROM A LOAN SHARK IN NEW ZEALAND
Choose your payday terms that is whether weekly , fortnightly or monthly

Give your next payday as per the terms you choose in step one

Choose the amount of money you are borrowing – this ranges from $100 to $5000

Choose the number of preferred repayments – this ranges from four to seven repayments

State the purpose of the loan

Fill in your personal details such as: Names , Date of birth , Marital status , Driver's license / passport / ID

Give your physical, residential and postal address

Fill in contact details such as mobile number and email address

Provide details of your next of kin and their contact information

Provide your employment details

Give other loan information such as credit cards or other loans you may have

Provide your bank details and bank statements

Give your income details such as net pay and your expenditure such as rent/mortgage , debt payment , living expenses

Then you will create your account and agree to their terms and conditions

Submit your application and wait for the approval of the loan
HOW TO CALCULATE YOUR REPAYMENTS
In addition, there is a computation of the amount of the loan, interest and fees and total to repay. For example, if you borrow $100, your payday is weekly and you will pay in 4 installments, below will be your computation. Amount: $100 Interest and Fees: $43.41 Total to Pay: $143.41 Repayment Schedule with a 4 weekly payment Amount of each payment – $35.88